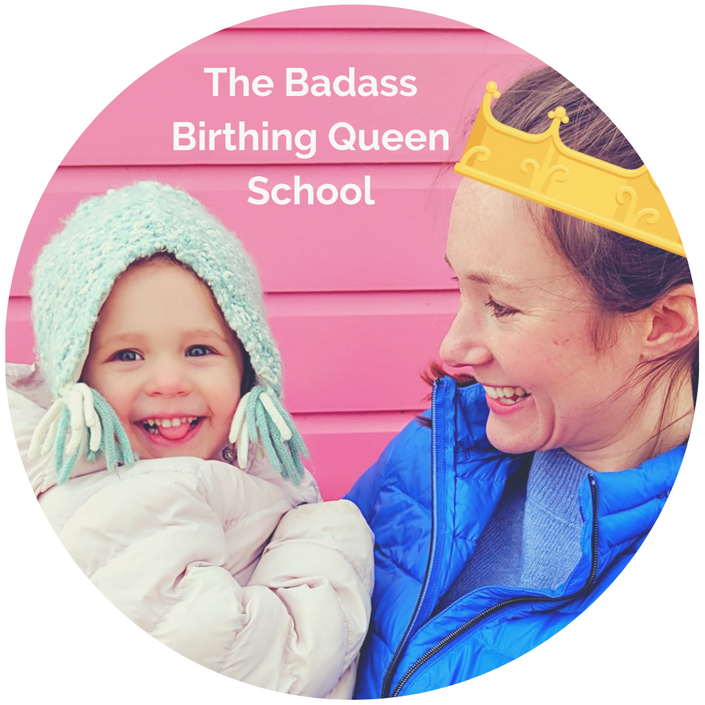 The Badass Birthing Queen School
Your essential guide to a positive birth experience wherever or however your baby is born!
The Badass Birthing Queen School's mission is to teach you how to have a calm and joyful birth because welcoming your baby into the world should be the greatest thing you ever experience in your life!
Yes! With the right knowledge, tools and techniques up your sleeve, childbirth can be wonderful and truly empowering!
The Badass Birthing Queen School course combines simple but powerful hypnobirthing techniques with evidence-based antenatal education so that you can navigate through the rest of your pregnancy and the birth process feeling confident and in-control.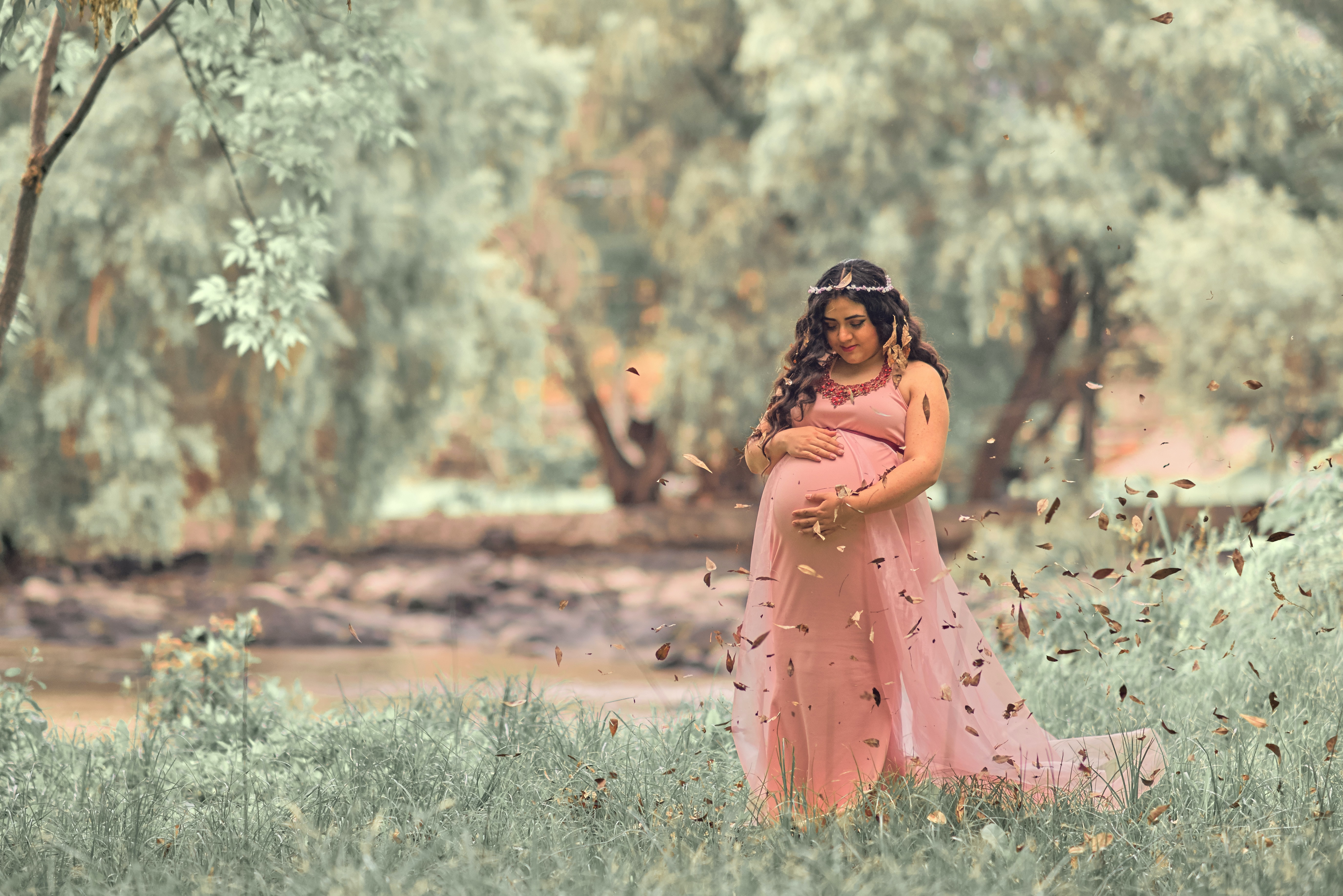 What is Hypnobirthing and how does it work?
The 'hypno' part of hypnobirthing focusses on emotional and psychological preparation for childbirth using hypnotherapy relaxation techniques and the power of positive suggestion. Most of us hold fears and anxieties about childbirth because of negative or scary stories we have been exposed to throughout our lives (thank you TV, films, friends and family!)
It is really important to overcome any fears you have about labour and birth. If you are anxious or afraid in childbirth your pain levels rise and the natural flow of your body is interrupted thus increasing your chances of needing medical interventions.
Hypnobirthing helps you to overcome your fears of childbirth and replace them with feelings of calm and confidence. When you feel calm in labour you are much more likely to have a smooth and comfortable experience. Hypnobirthing helps you to achieve this through listening to meditative audios which guide you into a state of deep relaxation and self-hypnosis. The audios help you to connect to the inner wisdom of your body, to embrace your unique pregnancy, to visualise the calm birth you want to have and fill your mind with joyful and positive feelings about childbirth. Hypnobirthing also incorporates the use of positive affirmations, encourages you to steer clear of negative birth stories and expose yourself to as many inspiring tales as possible. All of this stacks the odds in your favour for your own wonderful experience of birth.
The 'birthing' part of hypnobirthing focusses on physical and practical preparation for birth. It teaches you what is happening in your body during each stage of labour, what to expect, how to deal with it calmly, how to work with, and go with the flow of, your amazing body.
On top of that though, it teaches you how to make informed choices, how to create the best birth setting, how to work harmoniously with your care providers and it teaches your other half how to support you to the highest standard emotionally, physically and practically throughout pregnancy and the birth process.
The Badass Birthing Queen School will prepare you for, and teach you about, every stage of the birth process so you feel positive, empowered, respected and fully supported when you come to give birth.

It is the most open-minded and all inclusive online hypnobirthing course in the world and is very different to the other ones you might come across...
Why?
It prepares you for every type of birth experience, whether that be at home, in a birth centre or in a hospital
It prepares you and your partner for any type of birth: an all natural vaginal birth, a vaginal birth with chemical pain relief, a vaginal birth with medical assistance, an induced labour and birth with and without pain relief and interventions, and a C-section delivery (elective or unplanned)
It comprises of short, easy-to-digest modules that you can access whenever you have a few minutes spare
Unlike other online hypnobirthing courses that are purely video or audio based, The Badass Birthing Queen School comprises of video, audio and written content to cater for all learning preferences
It includes bonus content modules addressing topics that no other course is offering. This ensures that you really are getting all the information and tools you need to rock your baby's birth!
The average hypnobirthing course will prepare you for a natural and intervention-free vaginal birth and that may be what you are hoping for.
However, it is so important to be fully informed about every path that your baby's birth could take so that you can feel empowered, confident and fully knowledgable about what to expect so you have a joyful experience of childbirth regardless of the way in which your baby arrives.
Yes, The Badass Birthing Queen School will prepare you for a natural vaginal birth but it will also prepare you for any unforeseen or unexpected twists and turns so that you are still able to have a positive birth experience even if things don't go 100% to 'plan'.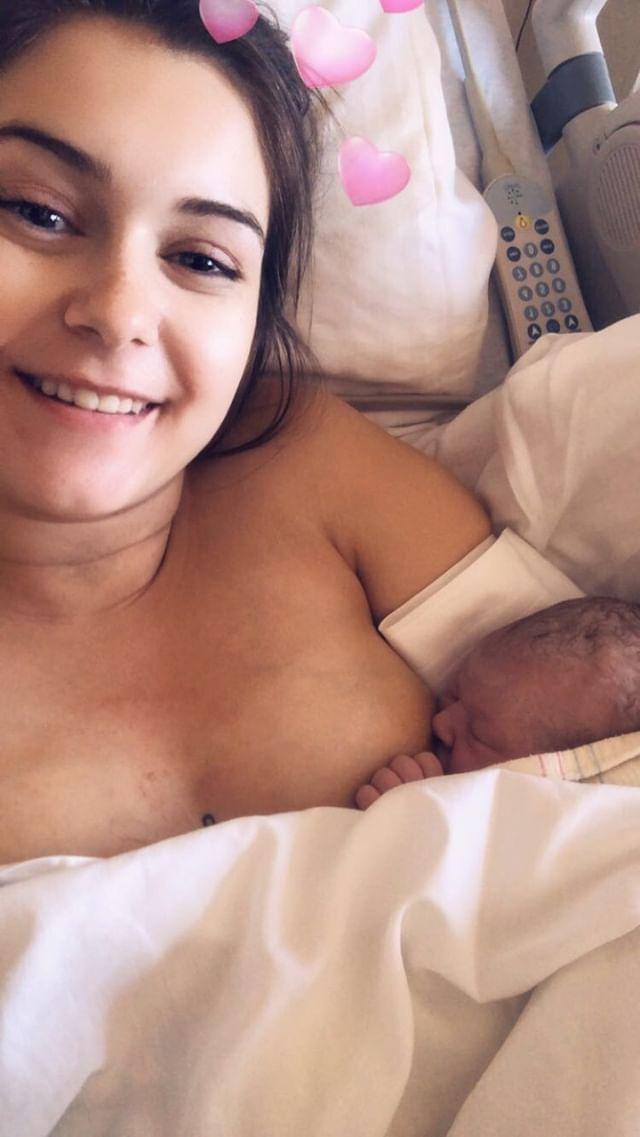 "I am so thankful to Anja for helping us achieve the beautiful, calm, unmedicated birth we always dreamed of. Anja's course gave us essential knowledge and great tools and techniques to use during the birth process. My partner and I practiced the breathing techniques every day and they were so helpful during labor to keep me focussed and comfortable. I'm confident that hypnobirthing made my 6.5 hour labor not only possible, but also wonderful. We could not be more proud of our baby girl and the way she came into this world."
Marissa R- First Time Mama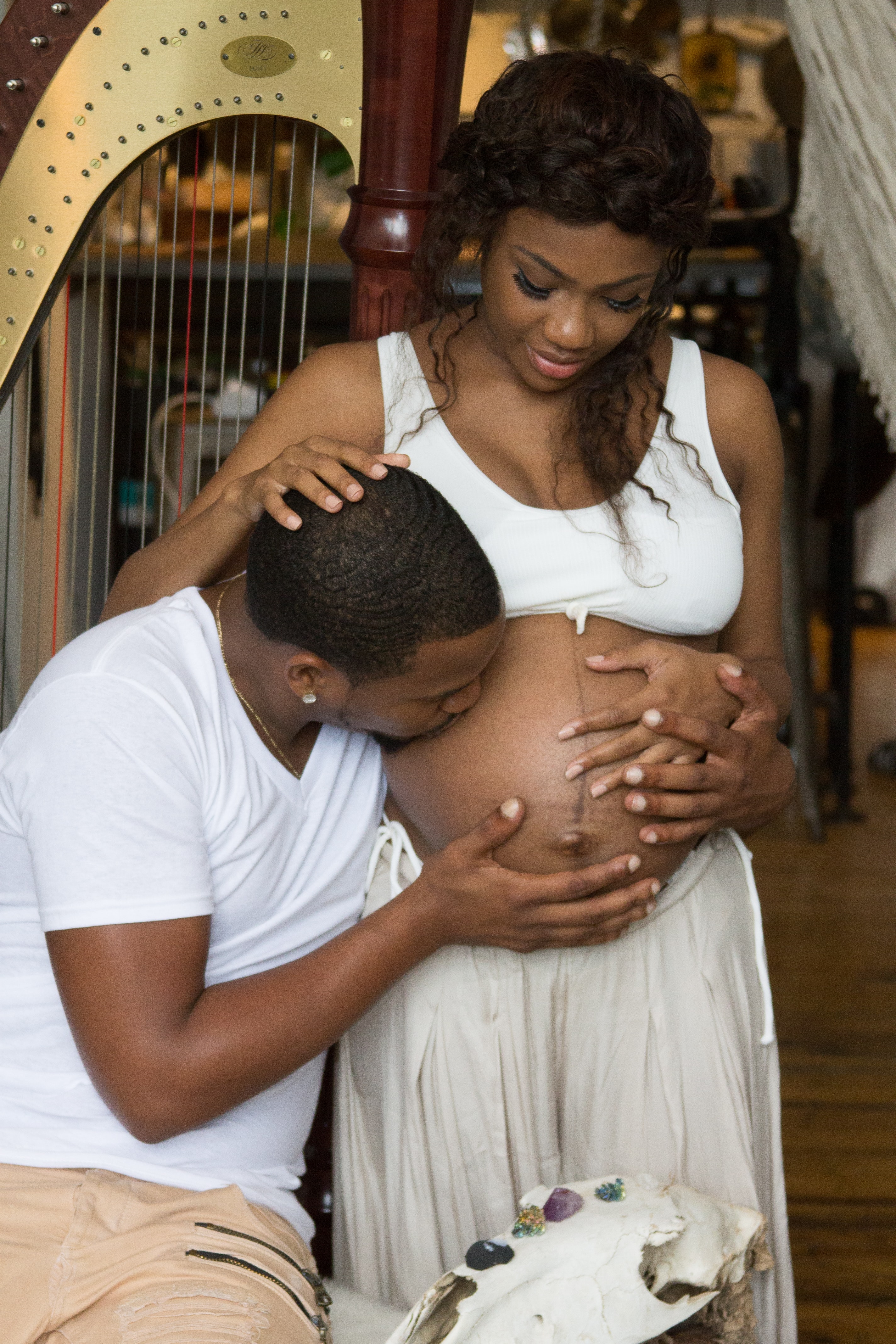 There are so many benefits to studying The Badass Birthing Queen School course.
Here are a few of the main advantages:
For you:
1. Shorter time in labour due to being so relaxed and calm
2. Much lower chances of needing instrumental delivery (forceps, ventouse, episiotomy and C-section)
3. Increased chances of having a comfortable natural vaginal birth with little or no medical interventions
4. Less need for chemical pain relief
5. Reduced risk of vaginal tearing
6. Faster rates of postpartum healing and recovery
7. Much lower rates of postnatal depression.
8. Easier transition into motherhood.
For your partner:

1. The opportunity to get fully involved in the pregnancy and birth process through learning how to play an active, hands-on role
2. Deepened emotional connection to you and your baby
3. In-depth knowledge gained about the birth process, what to expect and how to stay calm themselves so they can support you in the best possible way
4. Easier transition into parenthood.
For your baby:

1. Much more likely to be calm and content after birth
2. Much more likely to settle quicker, feed better and sleep better
3. Able to develop a quicker emotional and physical bond with you and your partner.
There is so much to love about The Badass Birthing Queen School!
What do I get once I sign up?

7+ hours of short video and audio modules

14 hypnobirthing relaxation mp3s

A 30-page Home Study Guide

A birth partner video and written guides

20+ pdfs

A Birth preferences template plus a sample one for reference

16 bonus modules
All this for £97! (a fraction of the price of an in-person course!)
NOTE: When you sign up, you are purchasing 12 months of access to the materials.
Check out the full course curriculum below!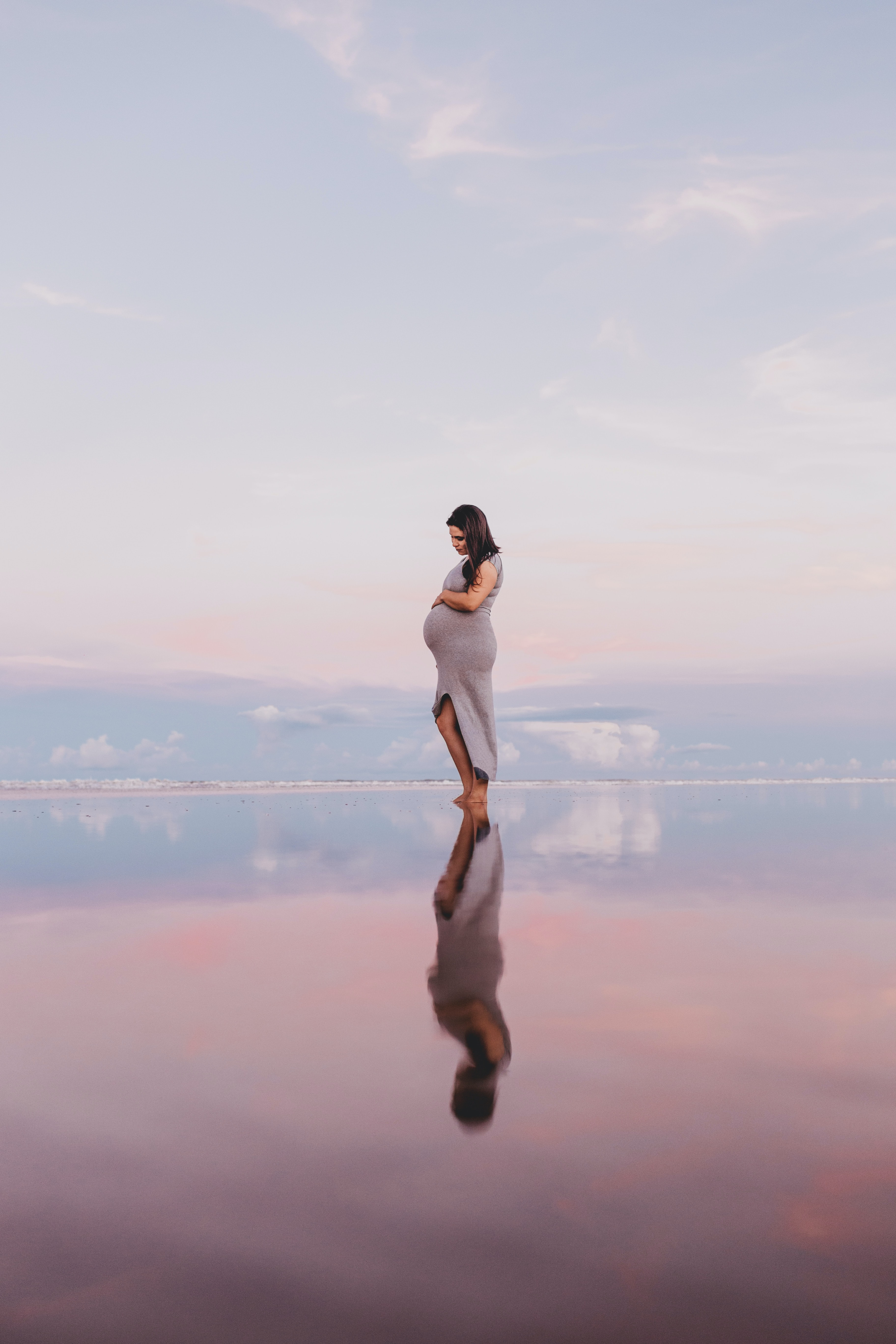 Course Curriculum
Welcome!
Available in days
days after you enroll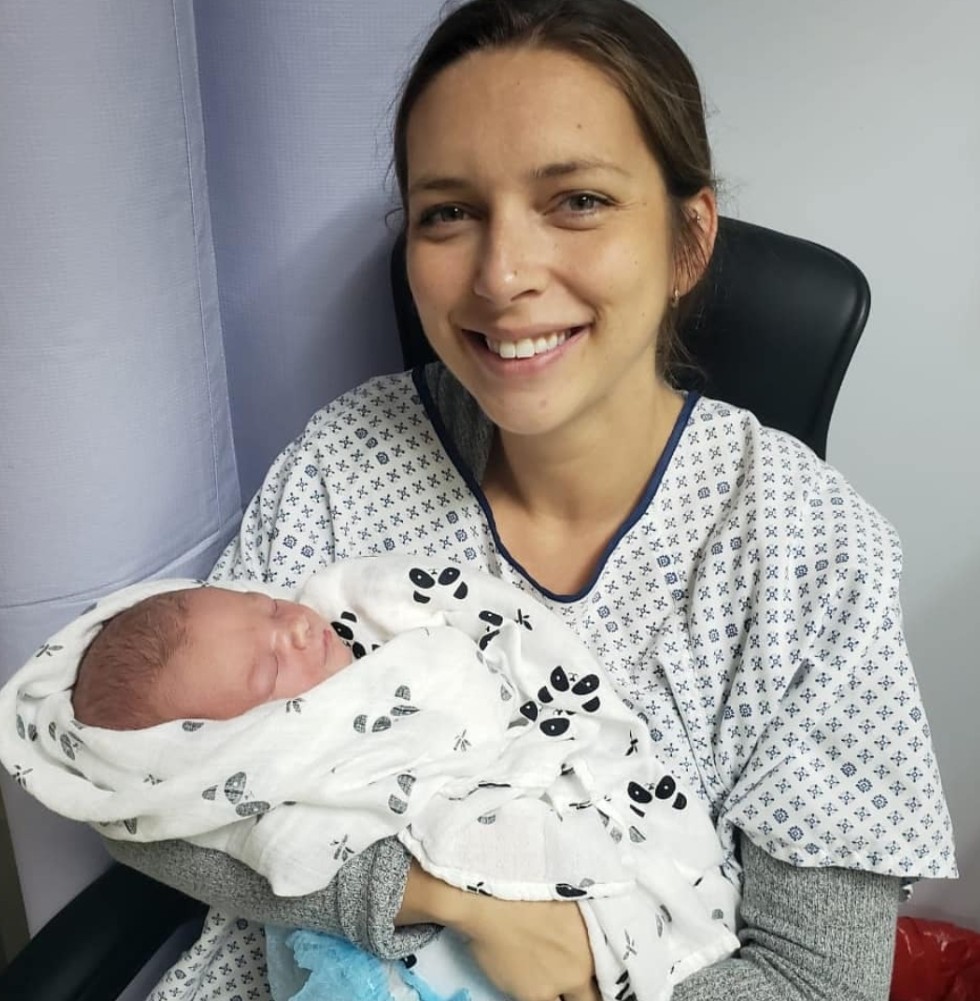 "Hi Anja! I wanted to reach out to you to tell you I birthed a beautiful baby girl last Friday! And I breathed my way through the whooooole thing. My doula said she was so impressed with my breathing through the surges. I thought of you and heard your voice counting in my head! So thank you. The labor was beautiful. Calm, relaxed, and exactly what I imagined it would be, with my husband and my doula. Because we live in Mexico, and don't have a lot of options for midwives, birth centers, or home births, we worked with an obstetrician and I gave birth in a hospital.
I birthed my baby calmly (for the most part) and without any medication, but there was slight medical intervention with an episiotomy. My doctor offered an epidural to me 4 times and an episiotomy 3. She later told me I was her first mother EVER to refuse an epidural and have an unmedicated vaginal birth. The first ever!!! I advocated for myself so strongly, with the support of my husband and doula, in a country where unmedicated vaginal births are not at all the norm, and I got it!! I feel proud and empowered. And I want to thank you for your course and your constant notes and reminders on Instagram"
Layce R- First Time Mama
This course IS for you if:
You are a first-time mum and looking for the highest standard of education, support and guidance to prepare for your baby's birth.

You want your partner to be fully informed about how to support you during pregnancy and birth so that they play an active role and feel fully involved in the whole process.

You are already a mum and pregnant again, perhaps feeling a bit nervous or afraid and wanting some reassurance that you can do this again and that it is going to be okay!
You are a busy lady and looking to learn everything at a time of day that suits you!
You already have some antenatal knowledge but would like to refresh and/or build upon your existing knowledge to have the best possible labour and birth.
You are planning to give birth in a hospital, birth centre, midwifery led unit or at home.
You want to ensure that you are fully informed and empowered to make the best decisions for you and your baby, armed with all the practical tools to remain calm and relaxed throughout your baby's birth even if things take an unexpected turn.
You know that birth matters and understand that a positive birth experience can offer lifelong benefits for you, your baby and your family.
This ISN'T for you if:
You don't believe in investing a small amount of money to prepare for a life changing event- the birth of your baby.

You don't see the value in having a positive birth experience and don't care about how a positive birth can help you bond with your baby, prevent post natal depression and help your baby to sleep and feed better.

You are happy to leave your baby's birth up to chance and bury your head in the sand.

You don't mind if your birth partner has no idea how to support you through labour.

You are happy to be nervous about birth and uninformed about your birth rights and birth choices.

You aren't interested in understanding how and why medical interventions occur or how to deal with them if they are offered to you/ needed.

You are not bothered about significantly reducing your chances of having medical interventions or knowing how to calmly deal with them (forceps or ventouse delivery, episiotomy, epidural, C-Section).
Frequently Asked Questions
When does the course start and finish?
When you sign up, you are purchasing a 12 months of access to the online course. You can begin the course as soon as you have made your purchase and work your way through the modules in your own time and at your own pace.
Are refunds available?
Refunds are not available once you purchase the online course. Please read the details of the course carefully before you sign up so you are happy to go ahead with the purchase.
How many times can I watch and listen to the modules?
You can watch the videos and listen to the audios as many times as you like over the next 12 months.
What happens when the 12 months are up?
After 12 months you will automatically be disenrolled from the course. Please download and save all the pdfs and audios while you still have access to the materials.
Can I study the course on any device?
Yes! On your mobile phone, iPad, laptop or computer as long as you have access to the internet!
I purchased the course a while ago when it was a rolling 12- month subscription- how do I cancel my subscription?
Simply log in to the course using your email address and password to cancel your subscription to the course. In 2018, 2019 and a portion of 2020, The Badass Birthing Queen School was a rolling 12 month subscription and it was clearly stated on the SIGN UP page that the course access would renew and you would be charged for a 2nd year of access if you didn't cancel your subscription after 12 months. As some women have forgotten to cancel their access to the course and I have received emails about them being charged for a 2nd year of access, I have made changes to the course membership so that any new enrolees will automatically have the course access cancelled for them after 12 months (to prevent unwanted renewal payments).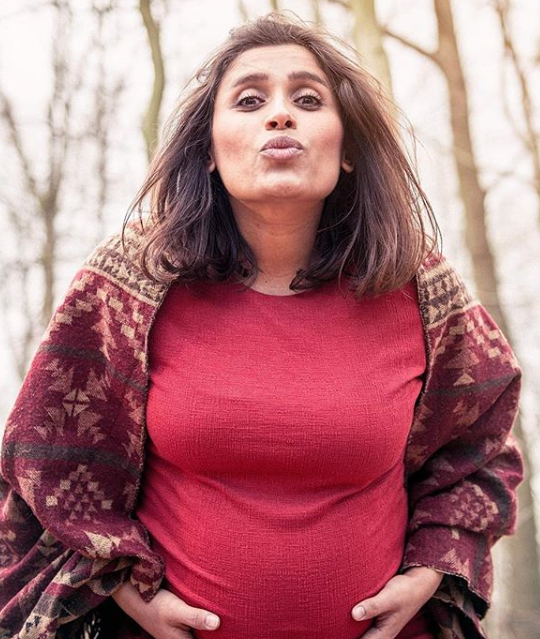 "Before I started, I was suspicious about the quality and efficiency of an online course. I thought to myself "how comprehensive can this course be at just £97?"
However, this online course more than covers the information needed by moms-to-be.
Once I started, I was amazed and felt so thankful to Anja, how she had thought of every single thing, asking for such a small amount of money in return.
I keep listening to the audios and the parts of the course that I find most helpful. While you're pregnant, you have so many questions and thoughts which can create anxiety and stress. When you have this online course, Anja leaves so much positivity in your mind and you forget about your anxious thoughts.
I really loved the The Badass Birthing Queen School and I can't wait to share my positive birth experience thanks to all the guidance I had from Anja's course!"
Naz F T - First Time Mama
Anja's promise to you:
Anja spent 6 months of her pregnancy feeling frightened, panicky and unprepared for her daughter's birth then she discovered hypnobirthing and what she learned changed her life! After a experiencing a calm and positive birth experience, she found her calling and knew that she wanted to dedicate her life to teaching other women how they, too, can have positive births!
Anja believes in the quality of the education in The Badass Birthing Queen School and promises that by the end of the course you will feel more positive, relaxed, calm and empowered to have the birth experience you hope for.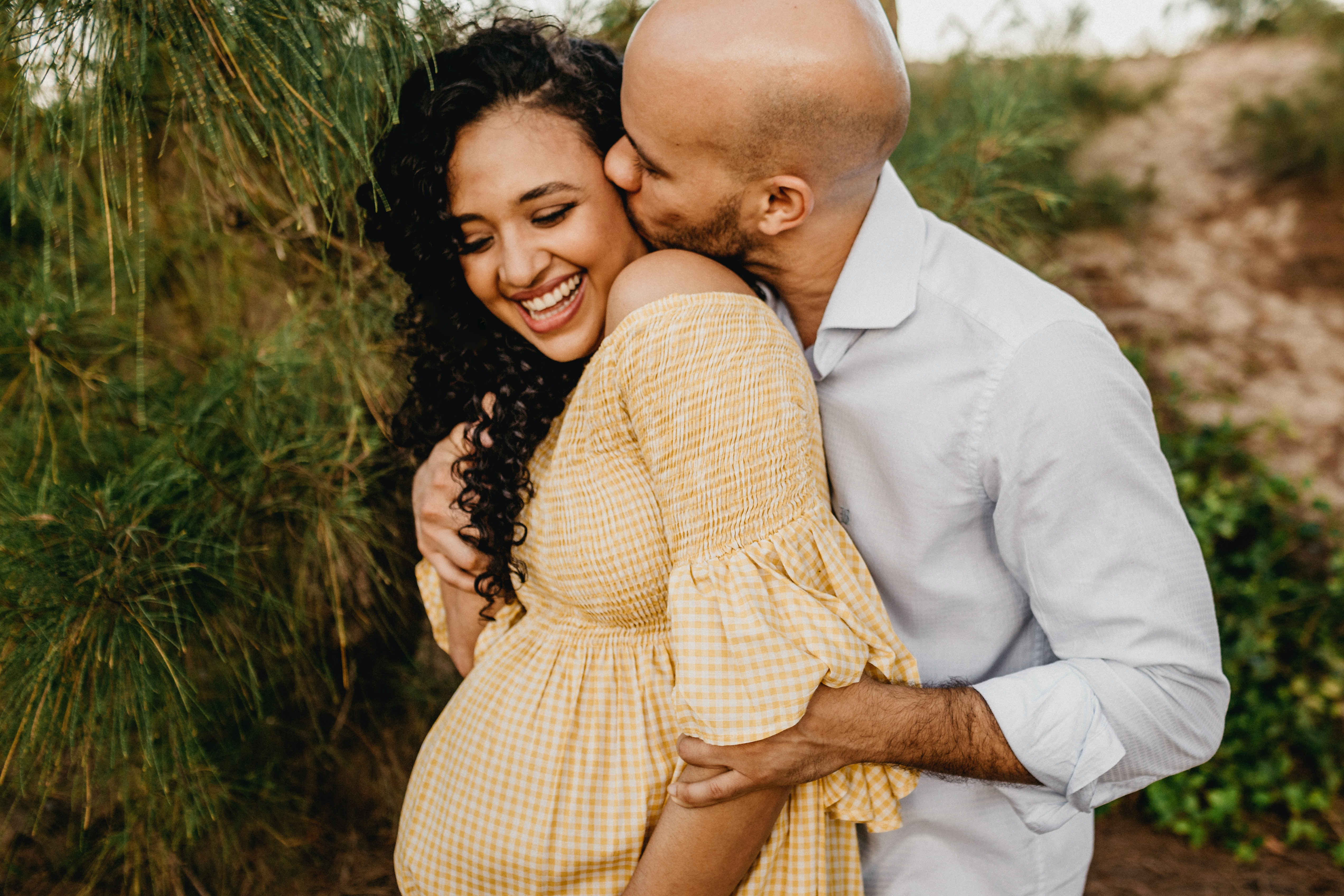 Your Instructor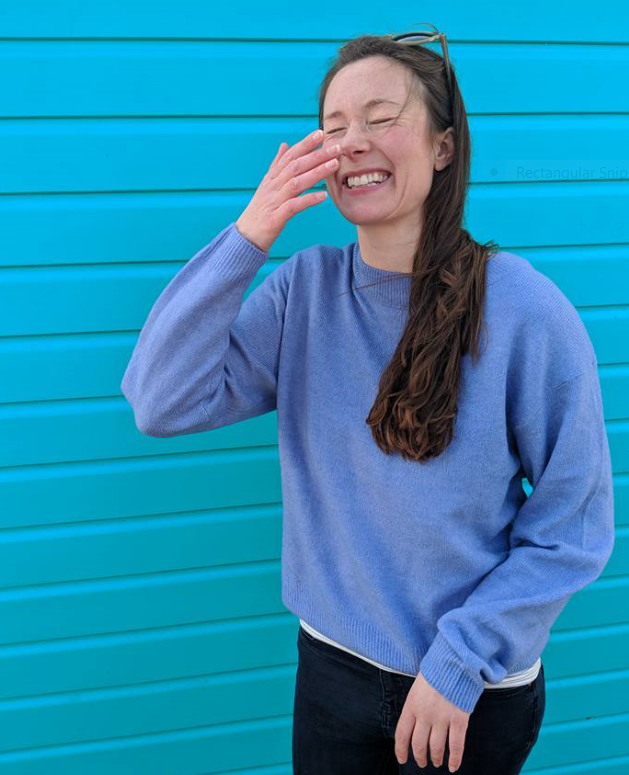 Anja is mother to a little girl, a holistic pregnancy coach and founder of www.hypnobirthingwithanja.com.
After experiencing fear and anxiety in the lead up to her baby's birth, she attended a hypnobirthing course which totally transformed her mindset. She went from panicky and unprepared to calm, confident and looking forward to meeting her baby! She went on to have a beautiful water birth in the comfort of her own home.
Inspired by her birth experience, she trained as a hypnobirthing practitioner under one of the world's most highly esteemed antenatal educators and went on to create a series of empowering birth preparation and postnatal courses for mums and their partners.
Today, when she's not running around after her little girl, she dedicates her time to helping as many women as possible around the globe to have positive, empowering births and a calm transition into motherhood.